Inspirational Quotes for the New Year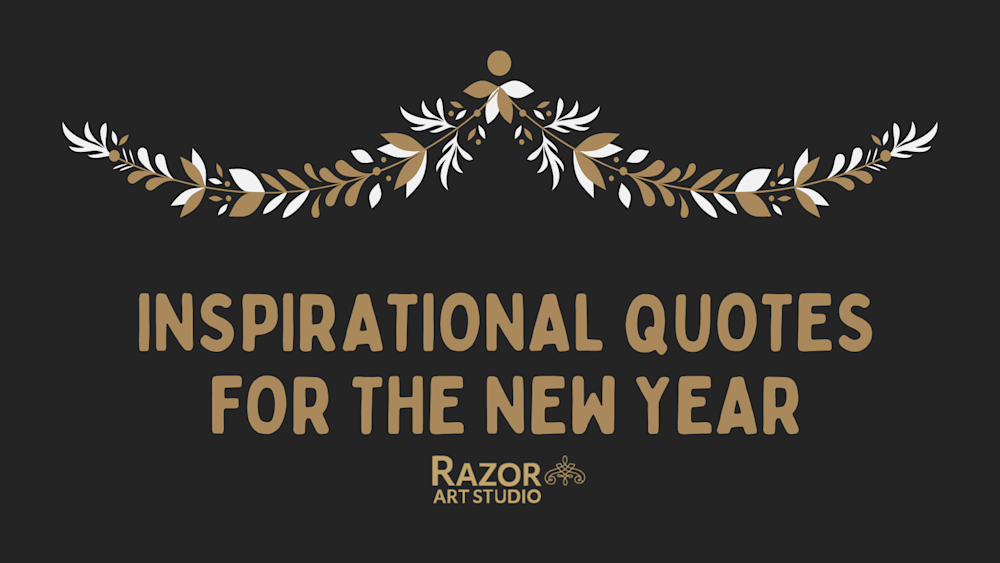 It's a new year and a new beginning to do something awesome. With the events of last year effectively flushing our good moods down the toilet, I can only hope that this year will be better. With that being said, I thought that I would take some time and offer a small collection of inspirational, and motivational quotes that may help to boost our optimism for the days ahead.
"You'll never get bored when you try something new. There's really no limit to what you can do."
Dr. Seuss
Last year we tried all sorts of new things, didn't we? Why not keep that ball rolling this year? Learn a new skill, or maybe keep at it with the new things from last year. Let's make the most of this year and see what we can do. What would you start with?
"Do not wait until the conditions are perfect to begin. Beginning makes the conditions perfect."
Alan Cohen
I think last year reminded us that perfection is a rare and fleeting idea. The best way to get the things we want is to simply go for it. Our finances won't improve until we start saving. We'll never gain new skills if we don't start learning, and our relationships will never flourish unless we start to nourish them. If there is something you want, don't wait. Make a plan and just do it.
"We will open the book. Its pages are blank. We are going to put words on them ourselves. The book is called opportunity and its first chapter is New Year's Day."
Edith Lovejoy Pierce
Not happy with the story you're in? Re-write it! What would you write in your new story?
"Life is change. Growth is optional. Choose wisely."
Karen Kaiser Clark
What is the point of living if there isn't going to be any growth? Get out there and do more, learn more, be more. You'll be surprised at all the amazing things you can do.
"I like the dreams of the future better than the history of the past."
Thomas Jefferson
I too love my dreams better than my past, but do you know what's even better than that? Living your dreams!
| | |
| --- | --- |
| | Get every update, posting, and news release delivered straight to your mailbox. Subscribe today so you won't miss a thing. I value your privacy and would never give your information away so you can subscribe with confidence. |
Stay Connected. Follow me on Social Media.