Spring Celebration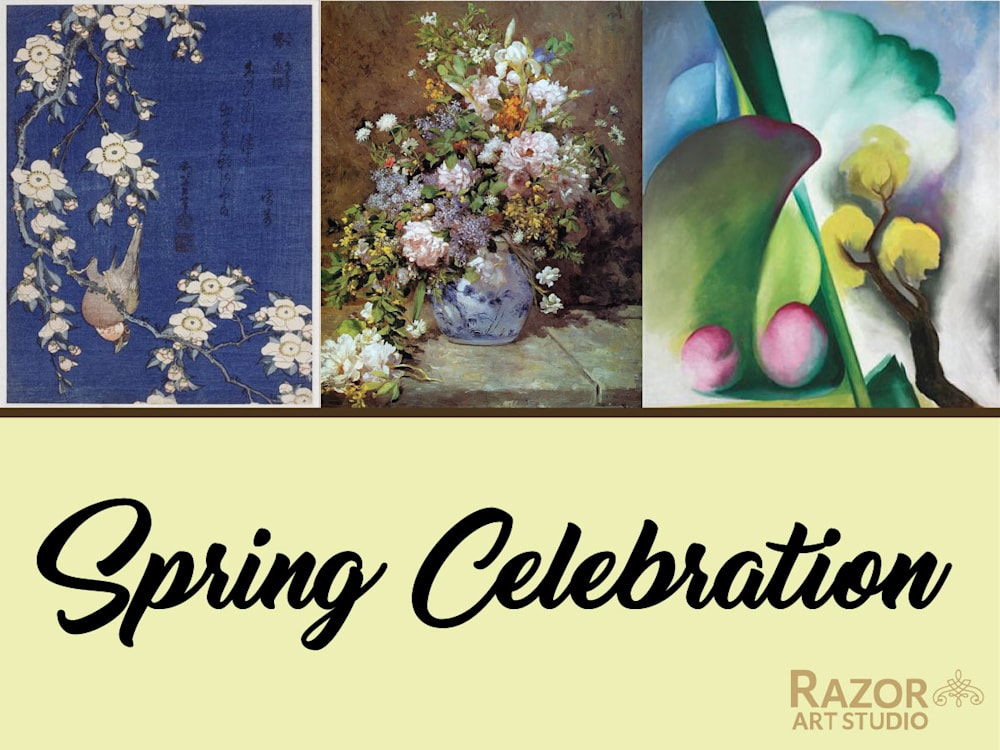 Spring is in full swing here in Georgia. The sun is shining more. The weather is warmer, and the birds start each morning with their chipper salutations. With that in mind, I thought this week would be a good time to take a look back in art history and find some inspirational pieces that celebrate this warm and friendly season. Which one is your favorite?
Katsushiki Hokusai Bullfinch and Weeping Cherry (1834)
What says spring more than flower blossoms? Because of the timing of flowers blooming, new blooms are symbolic of the season. In Japan blossoms symbolize impermanence as flowers bloom in the spring and eventually fade as the seasons progress.
Hokusai is a famous Japanese woodblock painter. Bullfinch and Weeping Cherry was part a series he painted in 1834. The image is inspired by the haiku to the right which translates to:
A single bird emerges
Drenched by dew
From morning cherry blossom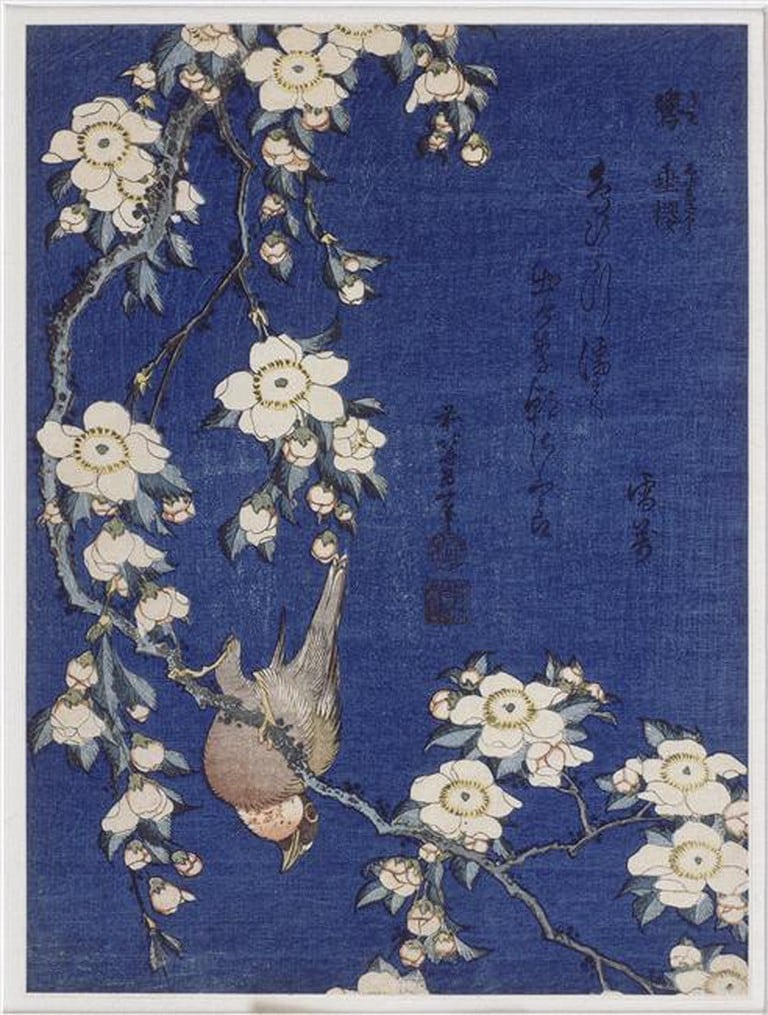 Pierre-Auguste Renoir Spring Bouquet (1866)
Spring Bouquet was painted by Renoir under his patronage by the La Coeur family. It was an earlier peace for him, painted at 25, prior to his work as an Impressionist in the 1870s. Renoir was a French artist who is best known for his contributions to the Impressionist movement. Though an earlier piece, Spring Bouquet reveals Renoir's rich use of color despite it's lifelike rendition of a beautiful bouquet of flowers in a Japanese style vase.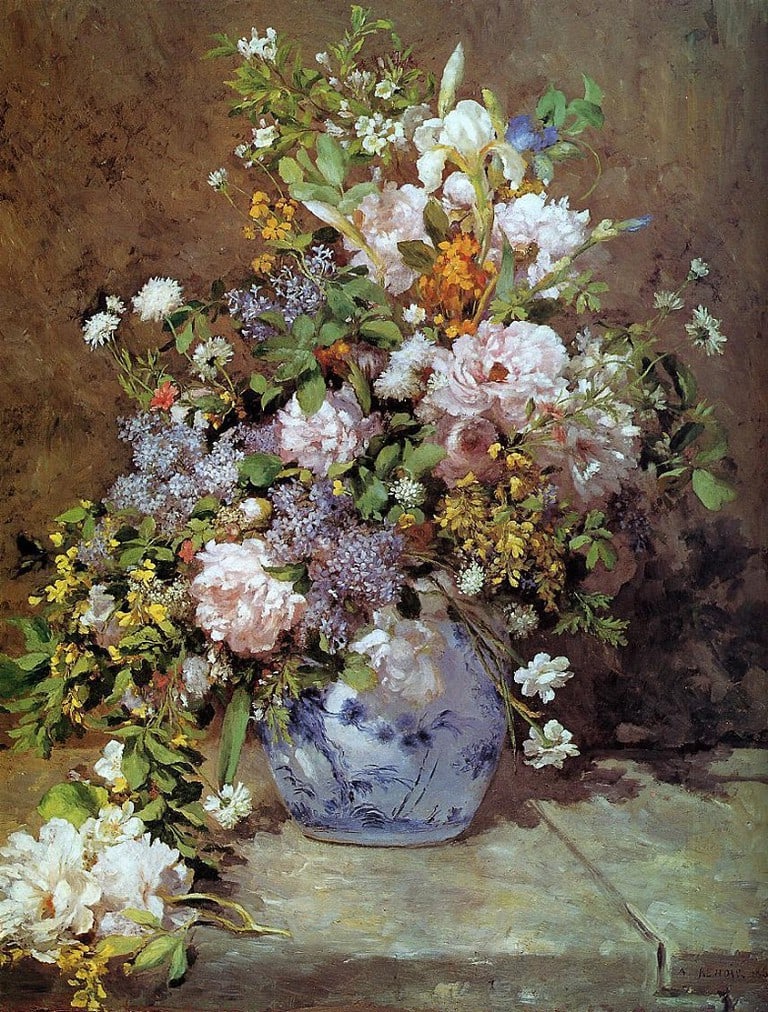 Georgia O'Keeffe Spring (1922)
American artist Georgia O'Keeffe is known for her vibrant pieces representing the American Southwest landscape. She was born in Wisconsin but later relocated to New York after her marriage to photographer Alfred Stieglitz. Spring was painted in 1922 and showcases her abstract style. She once described her personal style as "the most definite form for the intangible thing in myself that I can only clarify in paint."