Dreaming of Spring: The Garden Series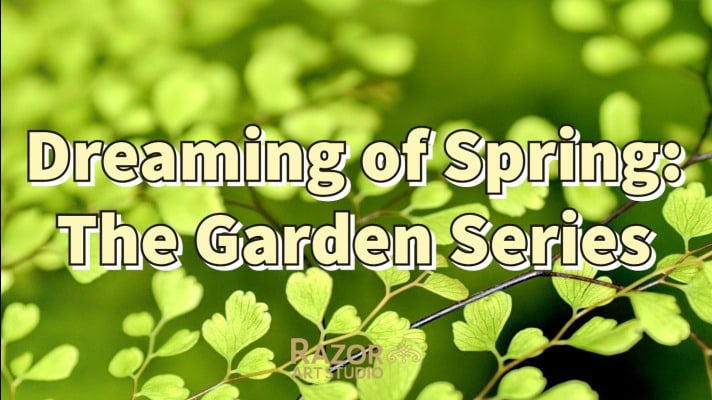 With reports of cold weather all over the country, I thought it would be nice to showcase some of my works that remind me of spring time and warm days. While I admit most of my works have a somewhat spring and summery feel to them, none exude that feeling quite as much as my Garden Series.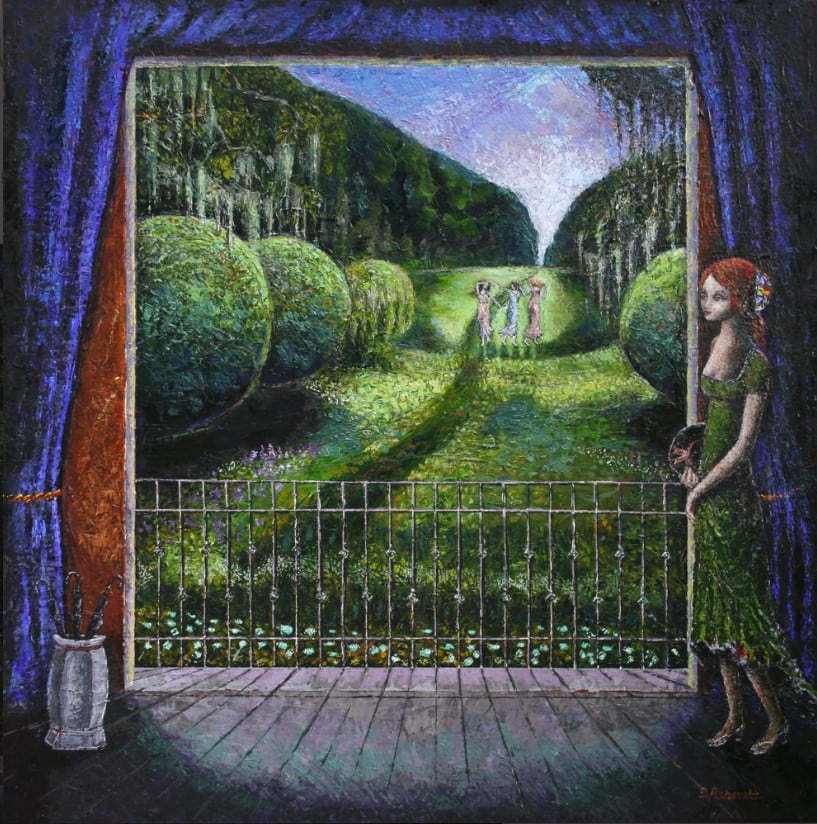 Influence: Pre-Raphaelites, Post-Impressionists, Late Victorian Styles, Savannah, Georgia.
Original: Available, Oil and Acrylic on Canvas, 36x36.
An early piece of the series, West Balcony is a throwback to the balconies of southern estate homes. Alight with color the piece hearkens back to the memories of the south's rich history. Featured in the painting is a young woman overlooking her estate from the southeastern balcony of her home. She watches the three graces dancing in the distance and ponders her ancestral history. Spanish moss hangs heavily on the surrounding trees representing the interweaving of our memories throughout our lives.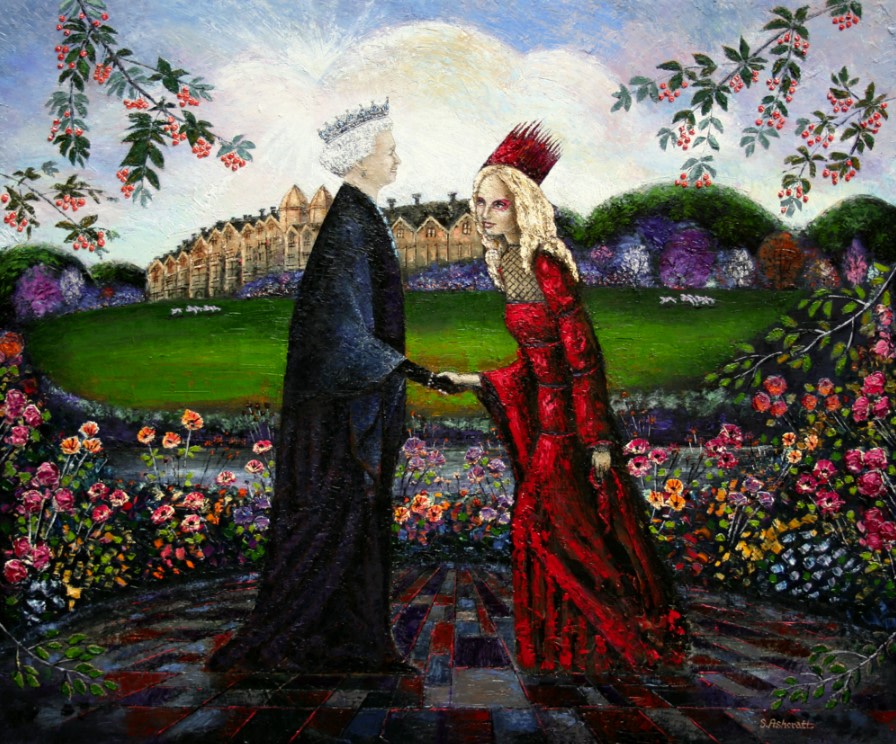 Influences: Pre-Raphaelite, Pop Culture.
Original: Available, 6 X 5 feet, Oil on Canvas.
Based on the famed meeting of Pop Queen Lady Gaga and the royal Queen of England, Elizabeth II, the The Royal Dream is set at the Sandringham Estate. The landscape is alive in florals and greenery and the sun shines brightly above the two figures symbolizing the strength of the alliance between the American and British nations.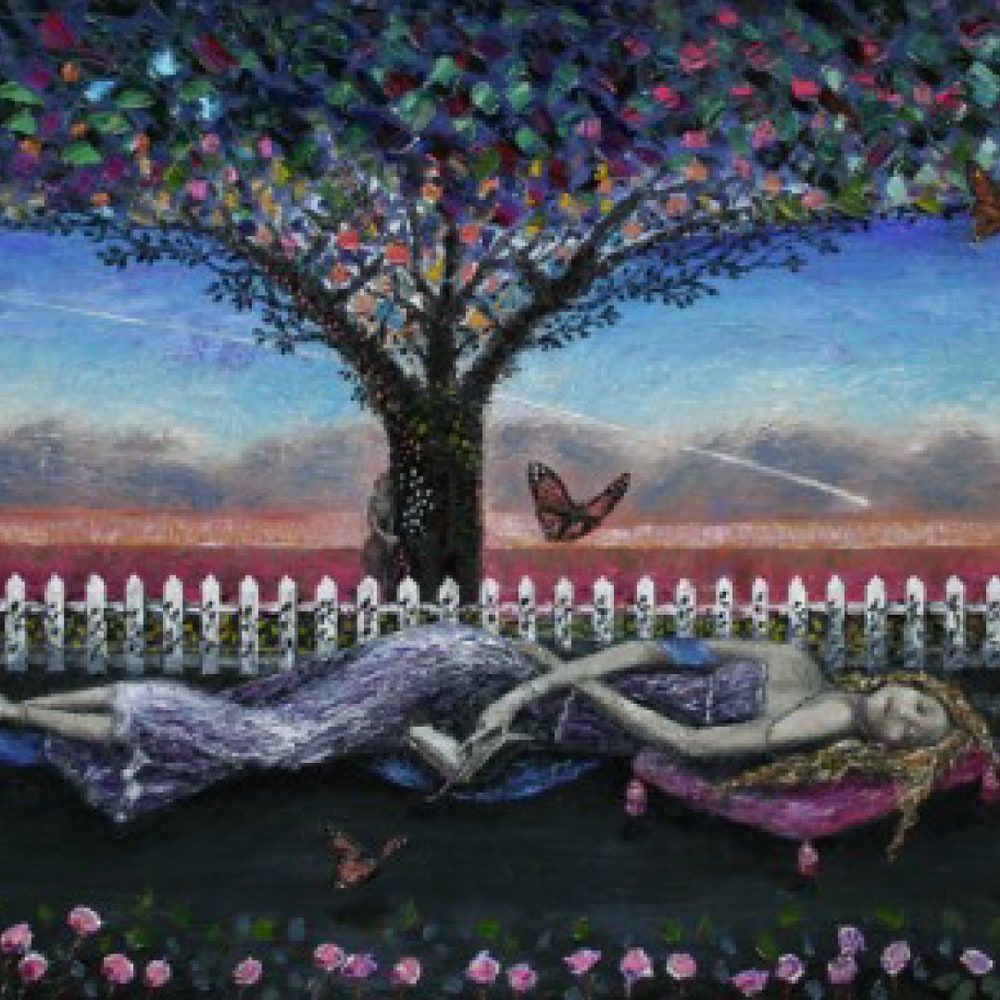 Influences: Post-Impressionism, Pre-Raphaelite, Dreams, Enchantment.
Original: Available, Oil on Canvas, 72x36.
Dream Expanse is set in the magical place between the waking and sleep. The young woman is suspended in the line between the real world and the dream world as the scenery around her comes to life in brilliant florals surrounding the piece. In the distance the woman's conscious self is seen witnessing the moment of wonder and observing the infinite beauty of her dreams.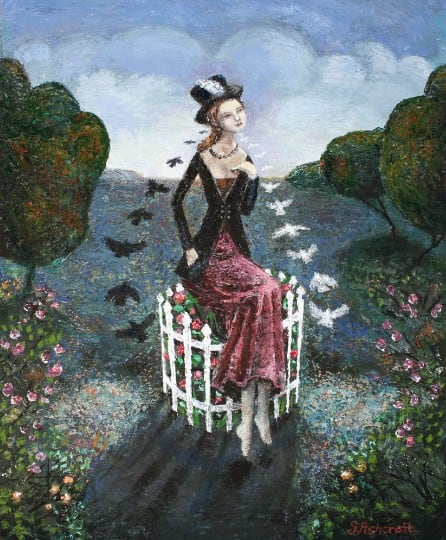 Influence: Symbolism, Pre-Raphaelites.
Original: SOLD, Oil and Acrylic on Canvas.
Sacred Garden – Study is based on the fairy legends of old where a simple ring becomes a portal to a magical world of fae and wee folk. Sitting atop the sacred garden, a young woman contemplates her position within a world of light and dark and reflects on her position within it. Her thoughts are reflected by the doves and starlings whose colors denote the choice of good and evil choices we can make within our lives.
| | |
| --- | --- |
| | Get every update, posting, and news release delivered straight to your mailbox. Subscribe today so you won't miss a thing. I value your privacy and would never give your information away so you can subscribe with confidence. |
Stay Connected. Follow me on Social Media.