Celebrating Easter with Some Easter Trivia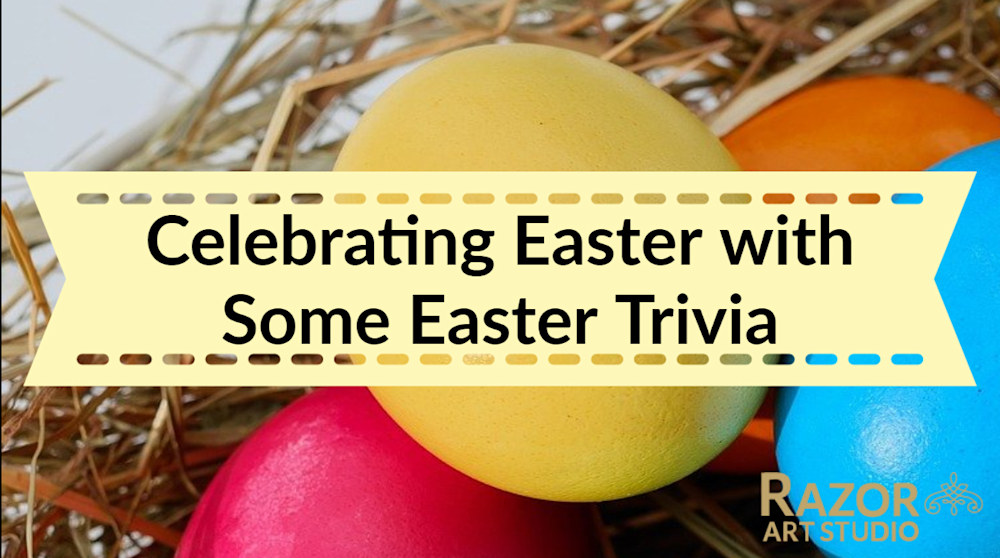 It's spring time. The weather is getting warmer here in Georgia. The birds are singing and overall life is going well. Since Easter is coming up this weekend I thought we could have a little fun and play some holiday inspired trivia.
How many of these questions do you know the answer for?
What was the color of the first dyed Easter eggs?
Eggs were dyed the color red in ancient Christian traditions to symbolize the blood of Christ.
How big is the world's largest recorded chocolate easter Egg?
The world's largest recorded chocolate Easter egg was formed in Tosca, Italy, weighing in at 15,873 pounds and 4.48 ounces.
How many jelly beans to Americans consume each easter?
According to Infoplease.com, Americans eat 16 billion jellybeans throughout the Easter season. To put it into perspective, if all of those jellybeans were lined up it would almost wrap around the world three times.
Did you know that there are Easter egg museums? Where is the world's largest?
Poland is the home of the world's largest Easter egg museum and displays over 1,500 Easter eggs.
When was the Cadbury egg created?
The Cadbury egg was first created by John Cadbury in 1875. According to the Cadbury USA site, the first eggs were "made with dark chocolate and filled with sugar-coated chocolate drops knowns as 'dragees.'" The first eggs were called Fry's Crème Eggs.
How long did it take to create the first Peep?
Before 1953, the beloved Peep gook 27 hours to be made. Today can be made in six minutes.
How is the Easter date determined?
Almanac.com says that the date for the Easter holiday is set for the "first Sunday following the full moon that occurs on or just after the spring equinox."
The Peanuts Easter special was called what?
It's the Easter Beagle, Charlie Brown
What is the significance of new clothes on Easter Sunday?
Tradition says that wearing new clothes on Easter will bring good luck for the rest of the year.
How did Easter get it's name?
Easter earned it's name from the Anglo-Saxon goddess Easter who's symbols included, you guessed it, the egg and the hare.
| | |
| --- | --- |
| | Get every update, posting, and news release delivered straight to your mailbox. Subscribe today so you won't miss a thing. I value your privacy and would never give your information away so you can subscribe with confidence. |
Stay Connected. Follow me on Social Media.