Art Movements Throughout History: Cubism, Surrealism, Abstract Impressionism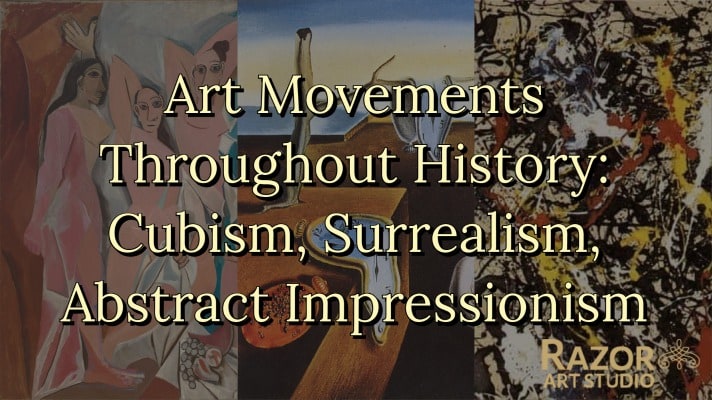 For the past few weeks, we've been discussing important art movements throughout history. So far, we've talked about the Golden Age of the Renaissance, the biblically inspired Baroque era, the focus of the common man in Realism, and the study of light and color in Impressionism and Post Impressionism. This week in our Art Movements Throughout History series, we will be discussing Cubism, Surrealism, and Abstract Expressionism. Let's get started.
Cubism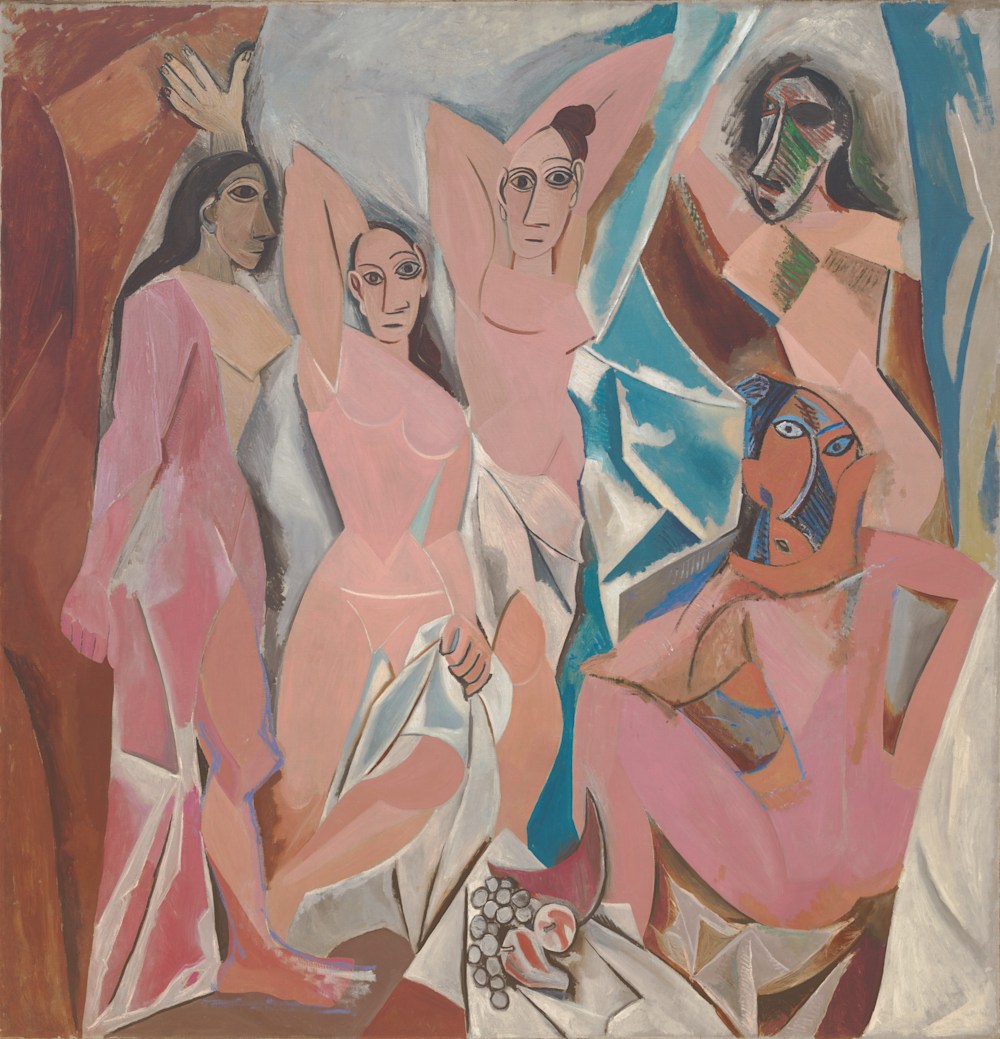 Pablo Picasso: Les Demoiselles d'Avignon (1907)
Often considered to be one of the most influential movements in the early twentieth century, Cubism was created by Spanish and French painters Picasso and Braque in the early 1900s. (Rewald) The term was coined by French critic Louis Vauxcelles after viewing Braque's landscapes at L'Estaque in 1908, noting the abstract shapes as "cubes." Cubist artists painted in an effort to reject the traditional art objecting of copying nature in favor of focusing on two dimensional shapes across a canvas. Cubist subjects were often dissected, reduced to geometric forms, then reassembled. Other famous cubist artists include Fernand Leger, Roger de la Fesnaye, and Diego Rivera.
Surrealism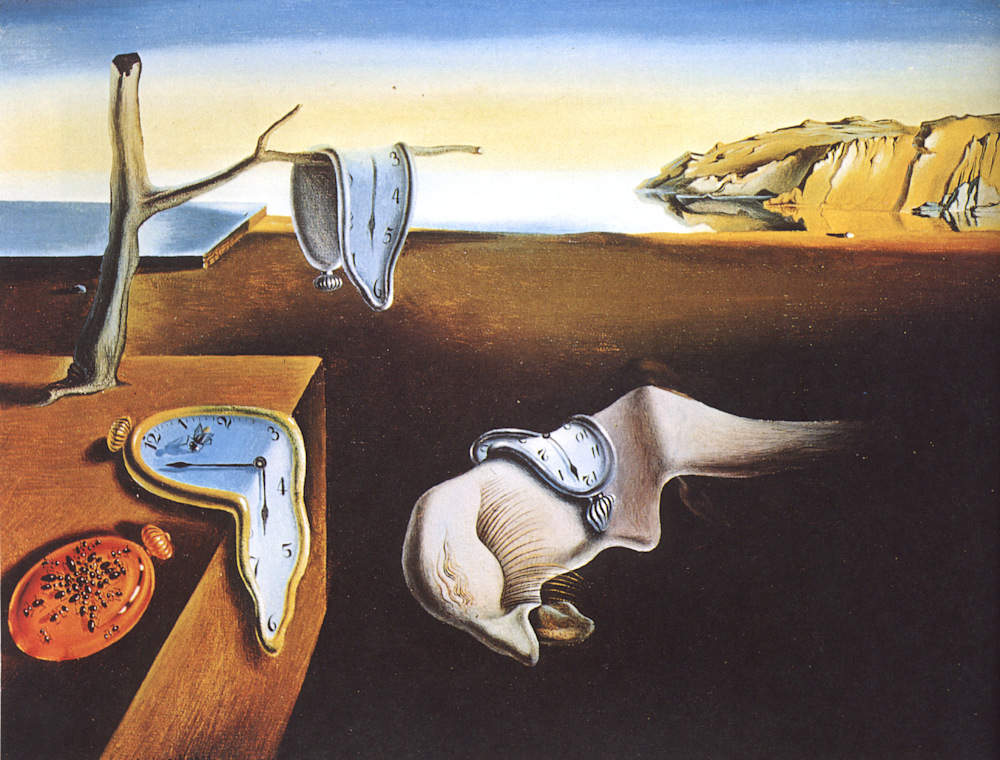 Salvador Dali: The Persistence of Memory (1931)
Although it was originally a literary movement, Surrealism artists adapted the literary ideals of automatic writing to canvas creating fantastical scenes with visually engaging subjects. French theoretician and writer Andre Breton once said that surrealism is "psychic automatism in its pure state, by which one proposes to express – verbally, by means of the written word, or in any other manner – the actual functioning of thought." (The Art Story) Famous Surreal artists include Max Ernst, Salvador Dali, and Joan Miro.
Abstract Expressionism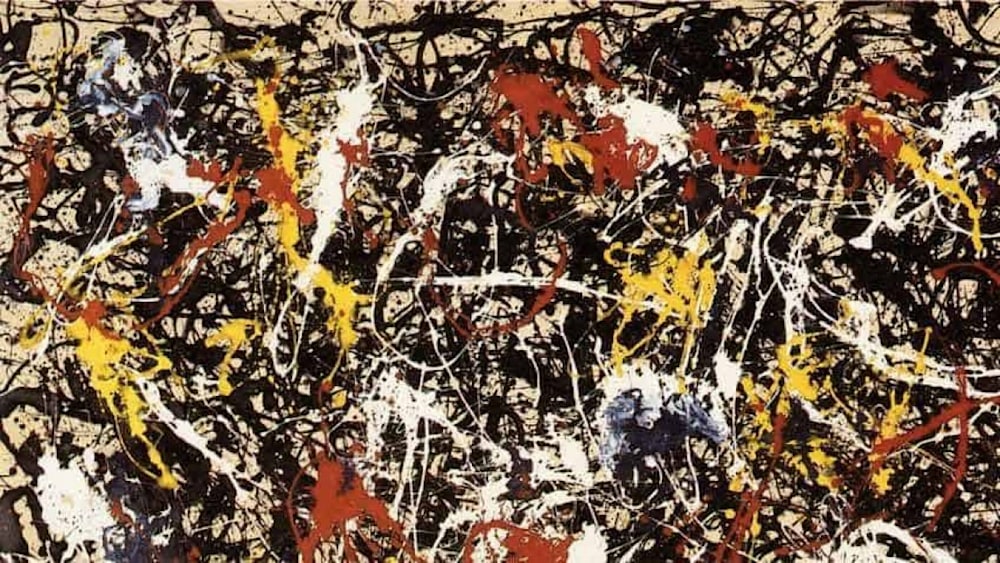 Jackson Pollack: Convergence (1952)
As Surrealism began to face away during the second World War, Abstract Expressionism began to gain popularity. Although it was originally formed in Paris, it's popularity is largely based within the New York art scene. Fueled by the aftermath of World War II and the Great Depression, Abstract Expressionist artists sought to "express their concerns in a new art of meaning and substance." (Paul) While Jackson Pollack is noted as a primary contributor to the new art movement, Wassily Kandinksy, and Mark Rothko are also known for their contributions to the movement.
Works Cited
Paul, Stella. Abstract Expressionism. October 2004. https://www.metmuseum.org/toah/hd/abex/hd_abex.htm. 23 March 2021.
Rewald, Sabine. Cubism. October 2004. https://www.metmuseum.org/toah/hd/cube/hd_cube.htm. 23 March 2021.
The Art Story. Surrealism. n.d. https://www.theartstory.org/movement/surrealism/. 23 March 2021.
| | |
| --- | --- |
| | Get every update, posting, and news release delivered straight to your mailbox. Subscribe today so you won't miss a thing. I value your privacy and would never give your information away so you can subscribe with confidence. |
Stay Connected. Follow me on Social Media.