Art for the Summer Season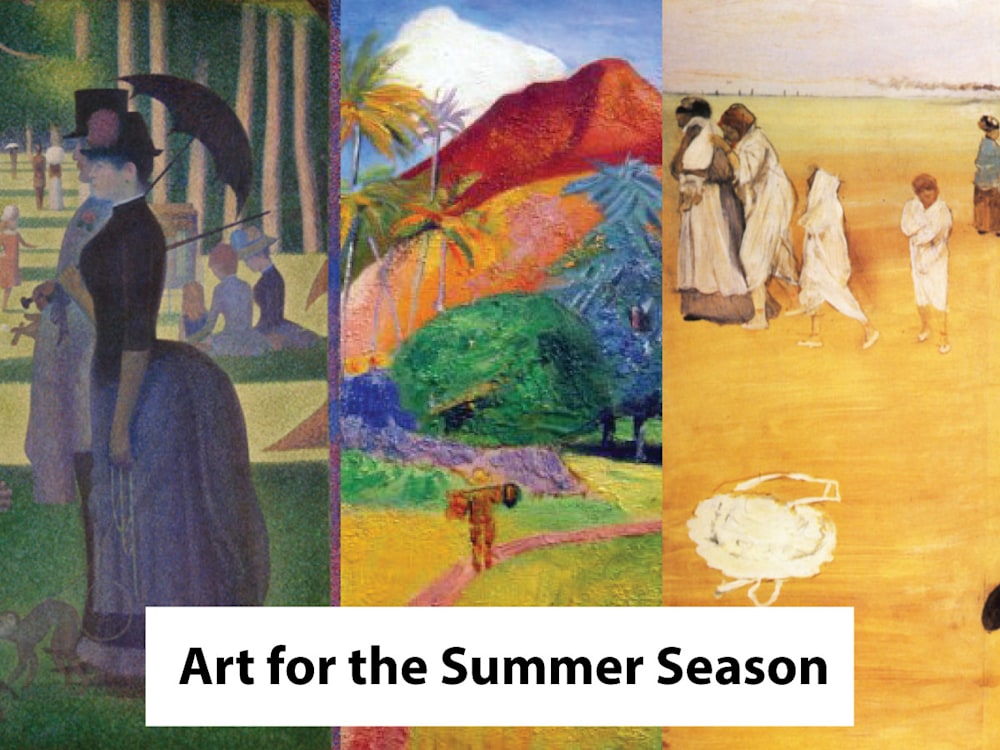 Summer is here. The sun is shining. The sun is warm. Kids are done with school and life is just good in general. This month I wanted to take some time and explore art that exudes the joy and warmth of the summer season. The following three pieces of art that I'm about to share with you are so refreshing you'll want to jump right in!
A Sunday on La Grande Jatte 1884 George Seurat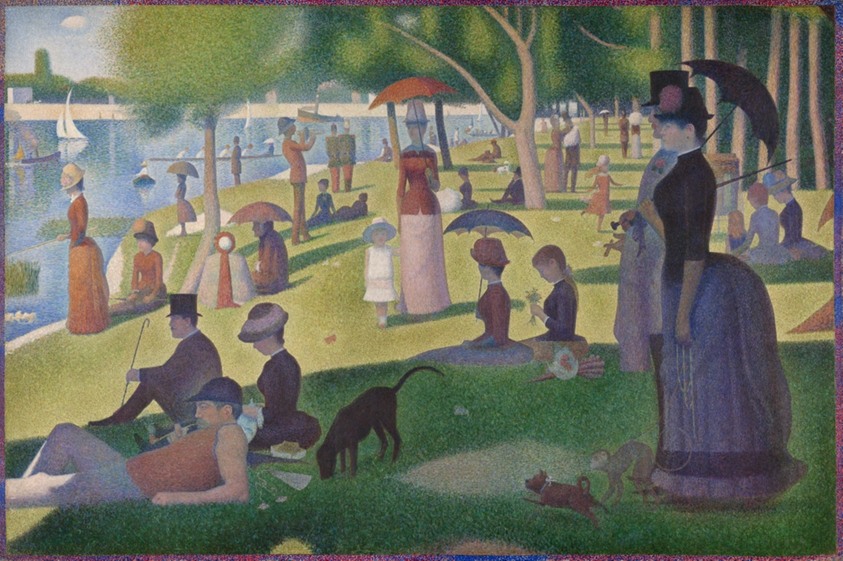 Georges Seurat is a French post-impressionist artist best known for his creation of the pointillism technique. A Sunday on La Grande Jatte is one of his better known works featuring this trademark pointillism technique. The painting is the epitome of summer as the scene lays out a leisurely day by the water. The colors are bright and welcoming. The lush greens of the landscape are inviting, and the people present are truly relaxed and enjoying the beauty of the day.
Tahitian Landscape 1891 Paul Gaugin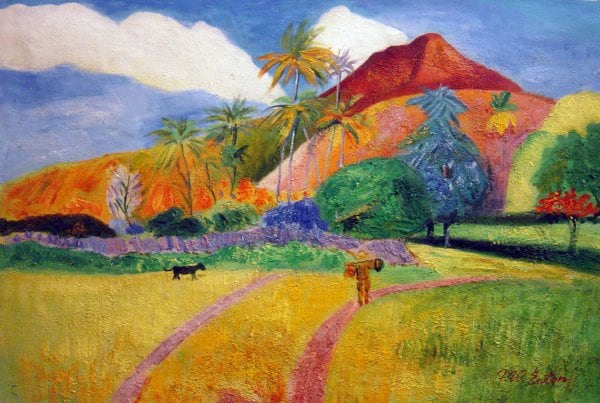 Paul Gaughin is another French Post-Impressionist artist who is known for his experimental use of color. Tahitian Landscape was based on his travels in Tahiti. The vibrant colors bring to mind sunny summer days. The palm trees in the distance reminds us of the warmth of a tropical paradise. It really makes me want to walk down that path and enjoy the beautiful sunshine of that day.
Beach Scene 1870 Edgar Degas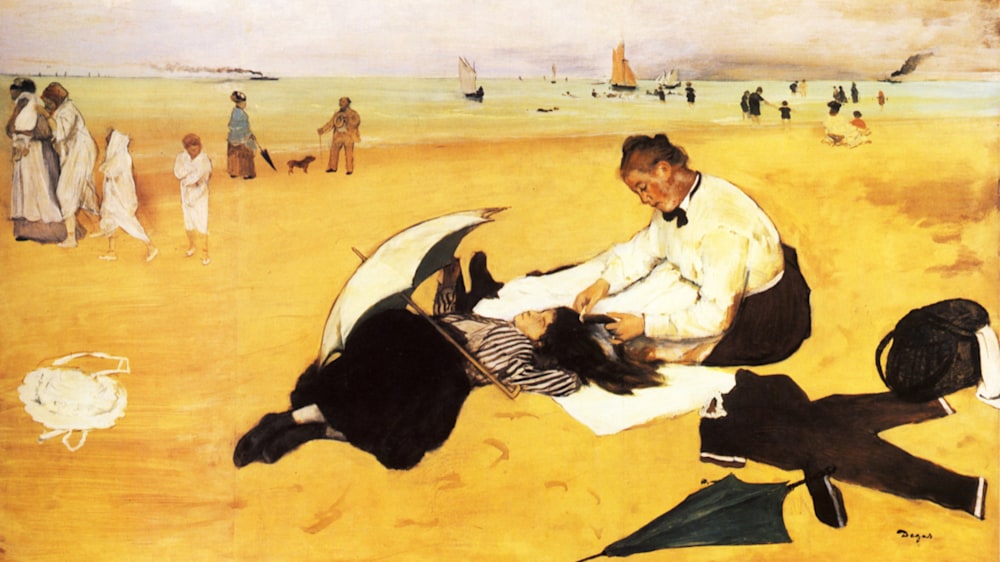 Edgar Degas was a French impressionist artist best known for his pastel drawings and oil paintings. His Beach scene shows a typical day at the beach during his period of history. Much like Seurat's A Sunday on La Grande Jatte, the characters in the scene look pleased and relaxed. The sand looks warm and inviting and the primary female laying on the ground appears to be in the lap of luxury as her male companion combs her hair. Who's down for a beach day after looking at this piece?
| | |
| --- | --- |
| | Get every update, posting, and news release delivered straight to your mailbox. Subscribe today so you won't miss a thing. I value your privacy and would never give your information away so you can subscribe with confidence. |
Stay Connected. Follow me on Social Media.